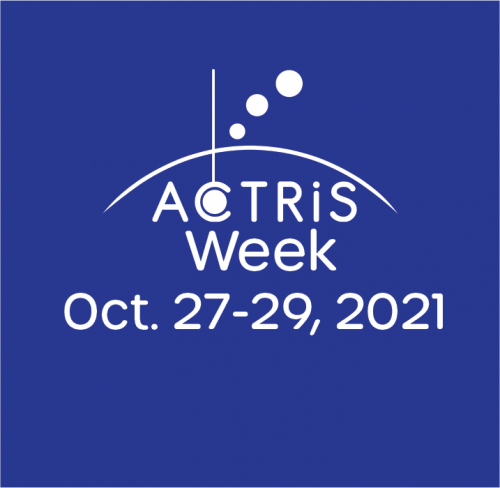 ---
Wednesday, October 27th - Friday, October 29th 2021
Virtual Meeting
Meeting venue

Meeting Venue:

WebEx and/or Zoom platforms, depending on the number of participants.

Aim

The aim of the ACTRIS Week 2021 is to bring the ACTRIS Community together, to update the community about the most recent and ongoing ACTRIS progress and challenges, and to provide an insight into the world of ACTRIS science.

Registration

Please register for the meeting here. Registration is open until Friday October 22nd.

Contact

For all practical questions, please, contact Mikhail Paramonov (mikhail.paramonov@fmi.fi) and/or actris-head-office@helsinki.fi

Programme

The main agenda can be downloaded as a pdf here. A more detailed version of the agenda can be found here.

An agenda of the 4th Aerosol In-Situ Community Meeting can be found here.

A detailed agenda for the ATMO-ACCESS Stakeholder Workshop can be found here. For questions related to this workshop, please, contact project-office@atmo-access.eu.